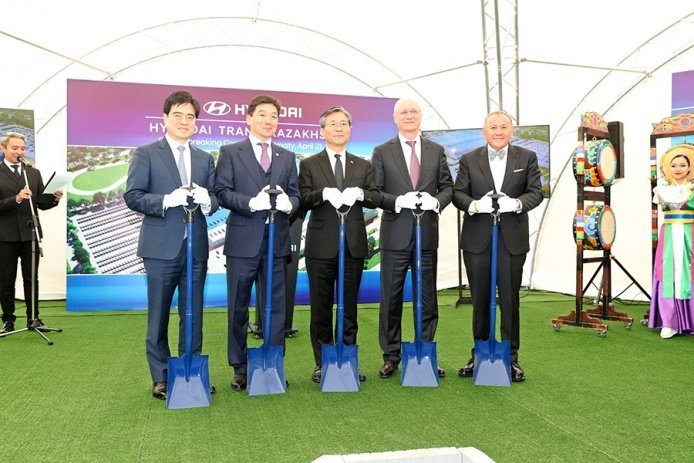 The first stone in the foundation of the plant for manufacturing Hyundai vehicles was laid in Almaty
The official ceremony of laying the first stone was held at the plant for manufacturing Hyundai passenger cars. The plant will be built by Astana Motors in the industrial zone of Almaty with the support of the Ministry of Industry and Infrastructure Development of Kazakhstan.
The capacity of the plant during the first stage will be 30 thousand vehicles, and it will be increased up to 45 thousand vehicles per year during the second stage. It will let saturate the Kazakhstani market with high-quality and affordable Hyundai cars as well as export them to the CIS countries. The total investment in the project will be 25 billion tenge. Besides own funds, loans on commercial terms will be also obtained. The opening of the plant will create up to 700 new workplaces.
There will be shops for welding, painting, assembly, production of plastic panels, and quality control area in the plant. The latest technological equipment manufactured in South Korea and Japan will be installed in the plant. The entire model range of Hyundai cars will be assembled at the plant. At the first stage, a full production cycle of one of the passenger cars of the Hyundai model line will be launched. Later, it is scheduled to launch a production line for Creta models.The cost of the workplace is 32.5 million tenge.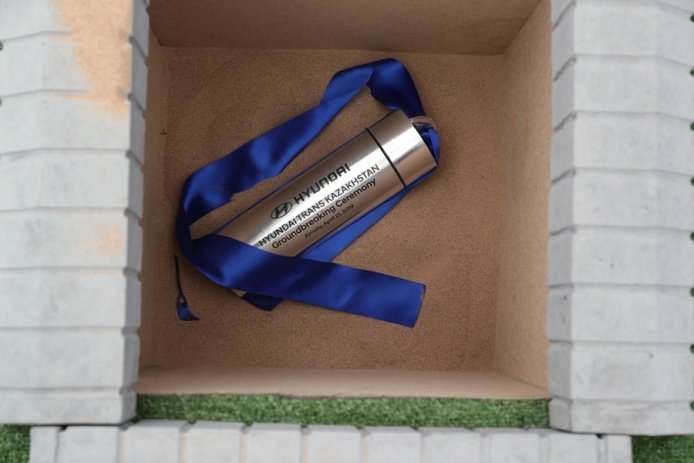 Assembly localization will reach 50% thanks to partnership and industrial cooperation with the EEU countries. Construction of a plant for manufacturing automotive components is planned in the future. It will increase the level of localization in Kazakhstan.
The first car will come off the assembly line in 2020.